After closing our doors back in December 2020, it has been amazing to welcome all our dancers back. There is a real 'buzz' in all our classes and the atmosphere is truly wonderful. We love seeing lots of smiles, the children dancing together (social distance of course) and hearing the sound of laughter once again.
We know and understand that children's confidence may have taken a bit of a hit over what has been a very challenging time for them (and us!). We want all our dancers to know that it is okay to feel a little bit anxious and our teachers are always there to support them and keep them safe. We have been incredibly impressed by the way all our dancers have returned. Even our tiniest dancers, some of whom did feel very nervous to be leaving their parents for their first classes are now skipping happily into class with more confidence already.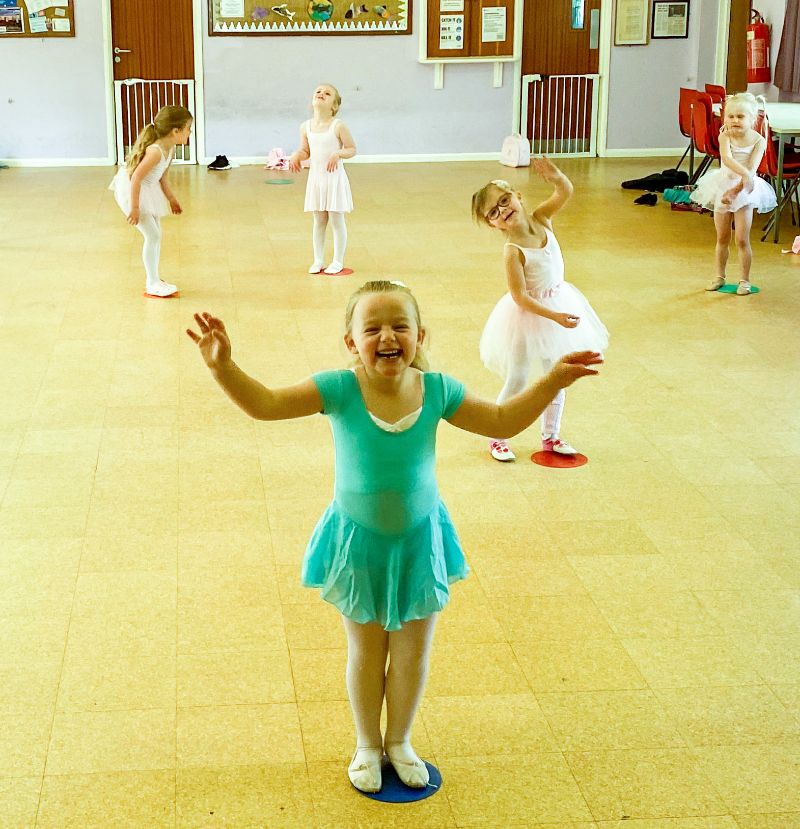 Our dance classes have always been more than learning steps and routines and this continues to be the case. Our prime focus in class is first and foremost fun. We truly believe that children learn and grow best when they are happy and having fun. A parent once described our classes as a 'safe haven' and that is exactly what we strive to provide, a safe place for children to thrive.
We are focusing on building confidence, encouraging interaction with their dance friends and creating a positive and encouraging environment.
We hope by the end of the Summer term (subject to government guidance) that we will be able to invite all our parents in to watch our dancers in action and see how far they have come!